Cookies and Cream Marshmallow Bars (Oreo Bars)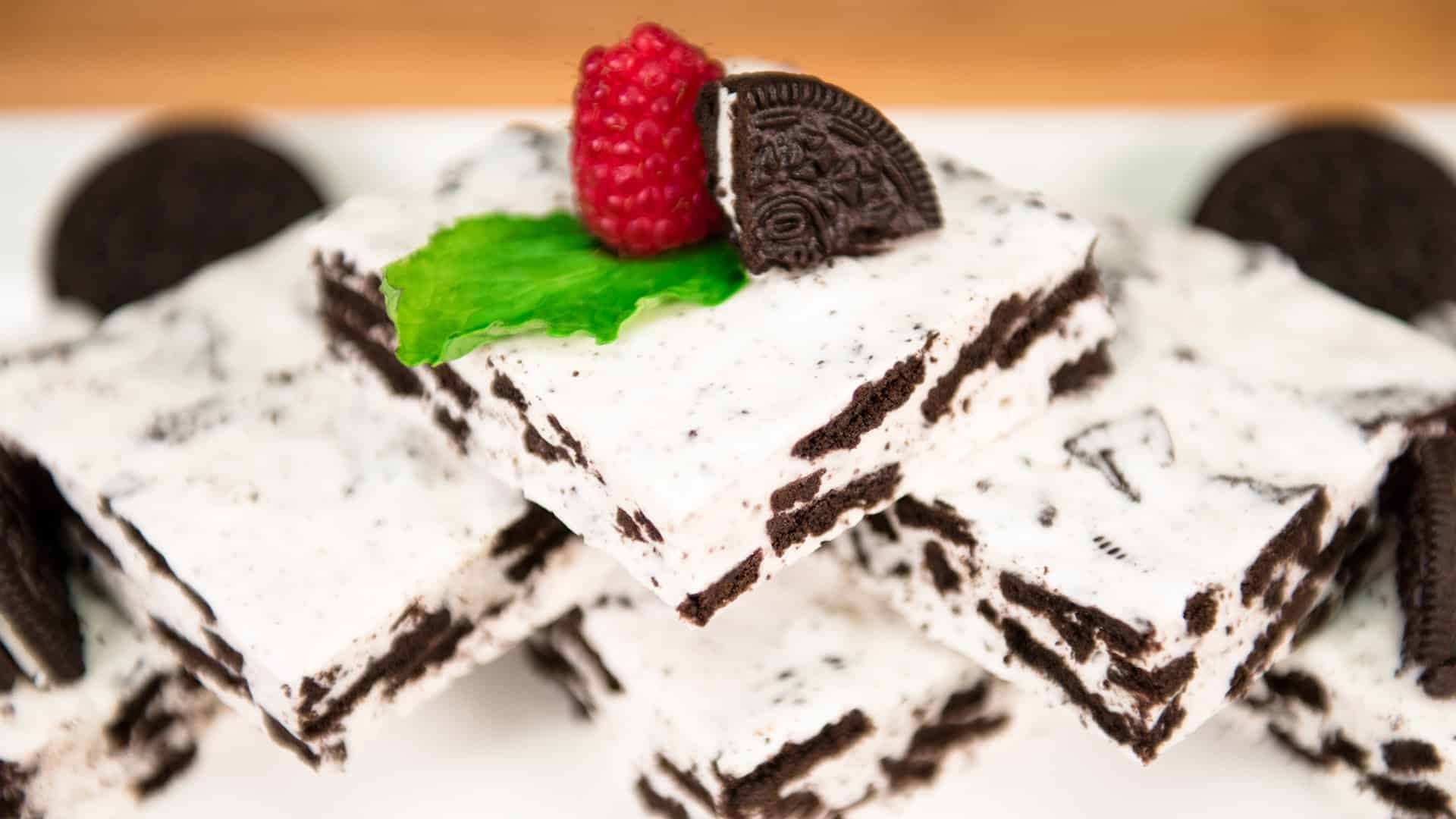 Learn how to make a no bake cookies and cream Oreo marshmallow bars in this video tutorial.
Ingredients:
1 large (500g) bag of Oreos (chopped)
1 bag (400g) mini marshmallows
1/4 cup butter
No Bake Oreo Marshmallow Bars
Procedure:
1.Prepare an 8″ square cake by lining it with plastic wrap, and non-stick spray. Set aside.
2.Melt butter and marshmallows in the microwave in 30-60 second intervals. Stir between each interval until mixture is smooth.
3.Mix chopped Oreos in the marshmallow mixture and stir until cookies are coated.
4.Transfer cookie mixture to the prepared pan. Using a non-stick covered spoon or greased gloved hand, press mixture firmly into the pan, making sure that the bars are flat.
5.Allow bars to cool before slicing and serving. They can be placed in the fridge to speed this step up.