Chocolate Blueberry Striped Cake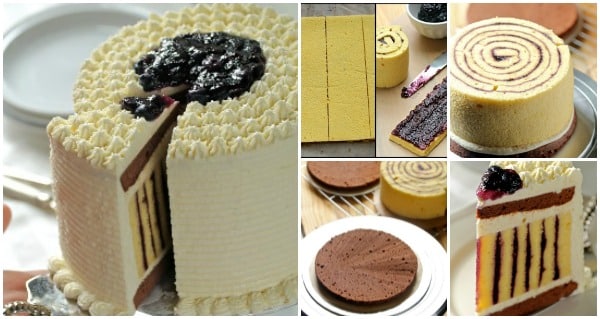 I found this fab striped cake that was worth sharing with you from Azlita masam manis in Malay.
You can go visit and see their amazing cakes to get more ideas. You can make your own flavored cake with this idea and it will definitely surprise you and all your guests, guaranteed.