Best Moist Chocolate Cake Recipe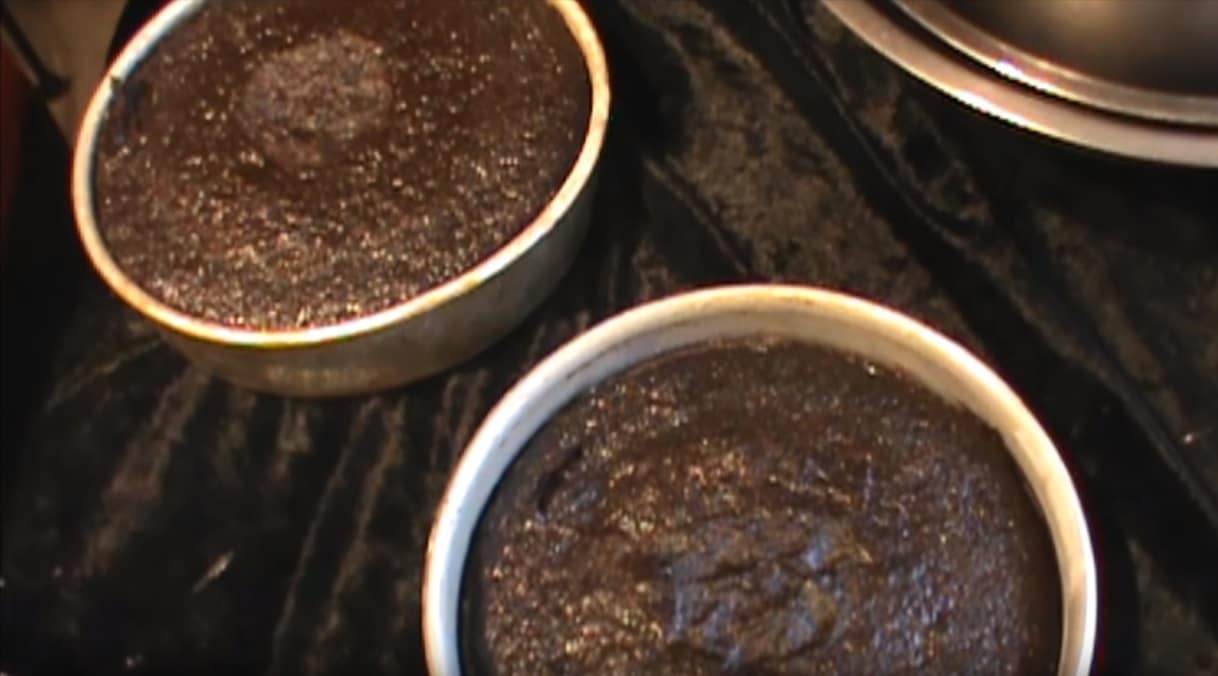 This is by far the best moist chocolate cake recipe ever on the planet! It is also an easy chocolate cake recipe that anyone can whip up even if you have never baked a cake.
It makes a fantastic wedding cake as well. This recipe uses cocoa powder, buttermilk and strong coffee which gives it an extra special flavor and richness that cannot be denied.
For the chocolate buttermilk cake you will need:
1 and 3/4 cups of all-purpose flour (unsifted); 7 ounces; 201 grams
NOTE If you flour has been sitting for a long time or is compacted you may want to sift it before measuring. Otherwise you will not need to sift it.
2 cups of granulated sugar ; 14 and 3/4 ounces; 420 grams
3/4 cups of cocoa; 1 ounce; 60 grams
NOTE: I use a combination of natural and Dutched process cocoa. SACO brand, but have used natural Hershey's cocoa with success as well.
2 teaspoons of baking soda; 1/2 ounce; 14 grams
1 teaspoon of baking powder; 1/8 ounce; 2 grams
1 teaspoon of salt; 1/4 ounce; 7 grams
1 cup of buttermilk; 8 ounces; 230 grams
1 cup of strong (liquid) coffee 8 ounces; 230 grams
1/2 cup of oil; 4 ounces; 116 grams
2 teaspoons of vanilla; 1/4 ounce; 9 grams
2 eggs; Large grade A
Start by combining all of the dry ingredients in a mixing bowl.
This recipe is sometimes called a dump recipe because you just dump all of the ingredients into the bowl, mix it and bake.
I am using a Kitchen Aid with a 5 quart bowl. You can use whatever mixer you have. It can even be a hand held one for this small batch.
Next add the wet ingredients to the bowl and set your mixer on low to combine. Raise the speed to medium and finally on high speed to beat for 2 minutes.
This recipe makes enough batter for two 8 or 9 inch layers. The batter is quite thin. Fill the pans 2/3 full. You could make a 6 inch cake and cupcakes. Go to the website to see suggestions and a larger batch recipe for wedding cakes.
Bake the cakes in a 350 degree oven until done, about 30 – 40 minutes. The tops will spring back when gently pressed when they are finished.
Let your cakes cool for about 10 – 15 minutes. Flip them out of the pan. they will be moist and delicious. You can wrap and freeze chocolate buttermilk cake layers if you want to. You can fill and then freeze them or you can eat them fresh from the oven. This is the best moist chocolate cake recipe that I use for all of my cake orders.