2 Tier Valentine's Day Heart Shaped Cake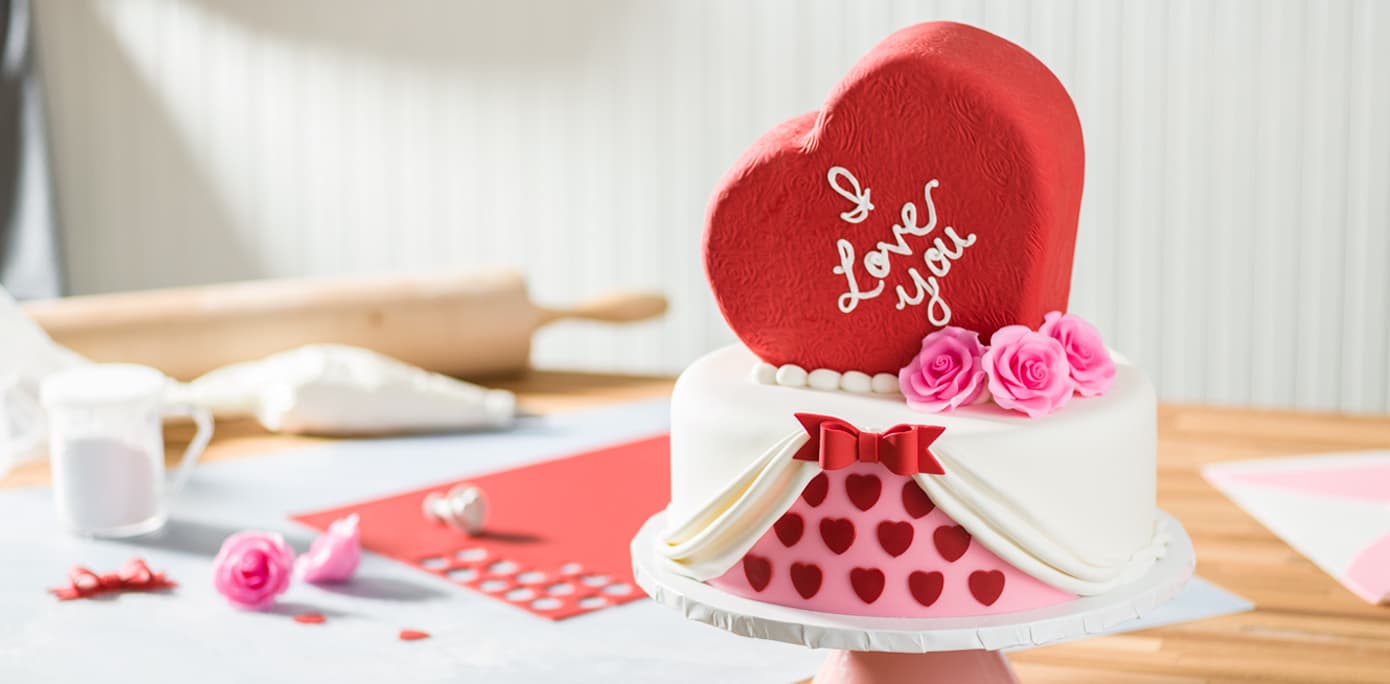 We're in love with the heartfelt sweetness, irresistible bright colors and delightful fondant details on this cake design.
This cake is perfect for celebrating with your sweetheart or with the entire family.
https://youtu.be/cWRUxufV4gU
Personalize the design with your own Valentine's Day message on the front.